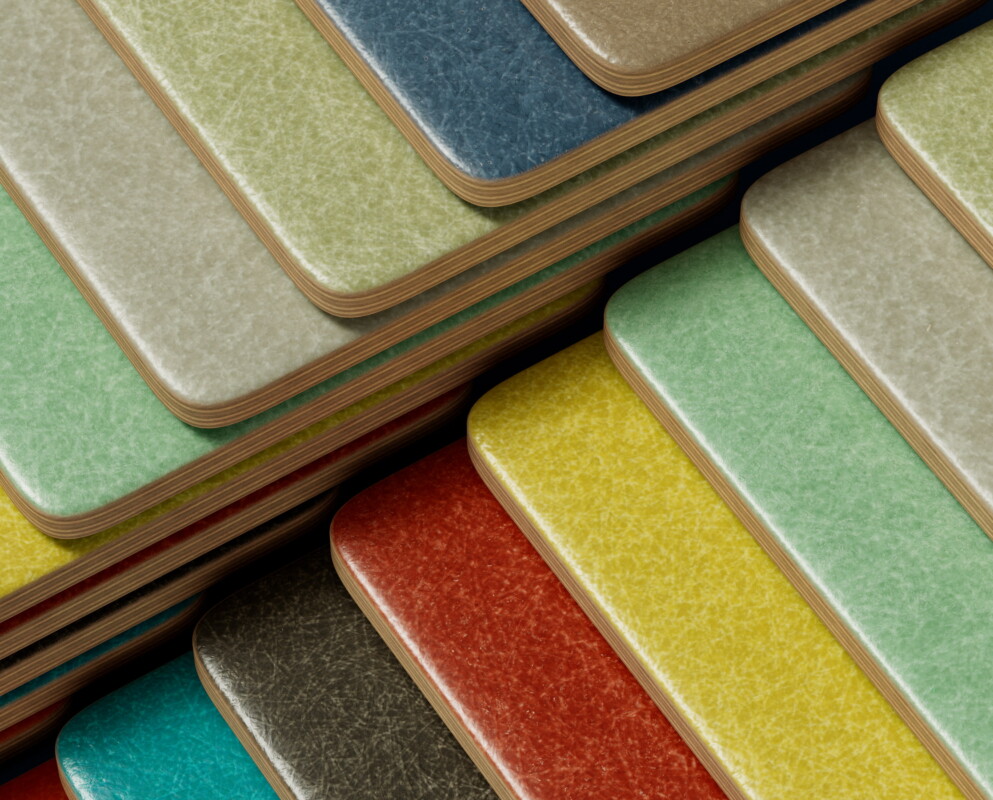 Plus Exclusive
Material Collection
Fiberglass
10 colorful fiberglass materials. Compatible with Arnold, Octane, and Redshift in Cinema 4D. Install with a click through the Plus Library.
Exclusively in Greyscalegorilla Plus.
Included with Plus Membership
Go Retro
A set of 10 fiberglass materials with colors that all work perfectly together. Apply these materials to your 3D chairs and tables, or use them to punch up your abstract motion designs, and give them just a hint of fun, colorful nostalgia. For mid-century vibes, pair these with our Everyday 3D models and Modern Surface Material Collection, all available in Greyscalegorilla Plus.
COMPATIBLE WITH ARNOLD, OCTANE, AND REDSHIFT
1/10 - Fiberglass Yellow
2/10 - Fiberglass Light Blue
3/10 - Fiberglass Charcoal
4/10 - Fiberglass Red
5/10 - Fiberglass Orange
6/10 - Fiberglass Jade
7/10 - Fiberglass Gray
8/10 - Fiberglass Light Green
9/10 - Fiberglass Dark Blue
10/10 - Fiberglass Tan
Fully Assembled, Less Hassle
4K resolution, zoom in to show great detail
Tileable
Customizable Colors
Works with the Greyscalegorilla Plus Library
Works with Redshift, Octane and Arnold in C4D
PBR Maps Included: Base Color, Roughness, Normal
Save Time
Unlock your Creativity with Greyscalegorilla Plus: Streamline Workflows and Say Goodbye to Endless Asset Searches.
Complete Toolbox
Unleash Your 3D Potential with Greyscalegorilla Plus: Your All-in-One Toolkit for Instant Access to Thousands of Materials, HDRIs, Textures, 3D Models, and Plugins.
Budget Friendly
Choose Monthly or Save Big with an Annual membership. Instantly Access Our Full Suite of Tools and Stay Ahead with New Releases.
Exceptional Support
Our experienced customer support team is responsive, efficient, and committed to making sure you have everything you need to get your work done.
per month
$399 Billed Annually
BUY NOW
Save $369 when you pay annually!
Over 3,000 Materials, HDRIs, and other 3D Assets
All of our Time-Saving plugins for Cinema 4D
per month
BUY NOW
Only $64 to get started today!
Over 3,000 Materials, HDRIs, and other 3D Assets
All of our Time-Saving plugins for Cinema 4D