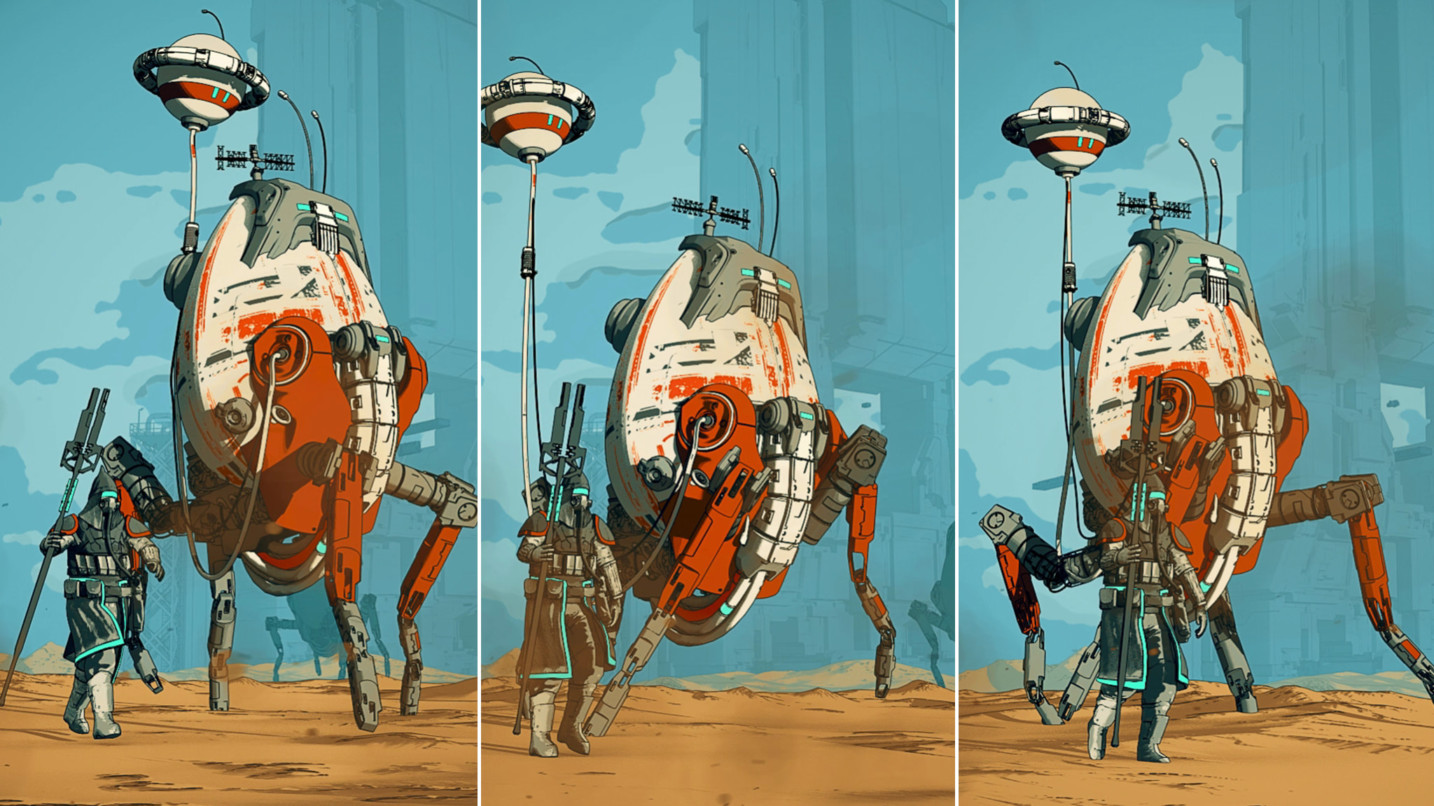 GorillaCam
Quickly add cinematic camera moves to your 3D cameras with this Cinema 4D plugin.
No more boring linear camera moves.
Natural handheld camera shake for realistic animations.
Easy to use interface makes it easy for any render.
Exclusive to Plus Membership
Let's shake things up.
Realistic camera movements for 3D cameras. Add subtle human imperfections or create cinematic camera moves that are true to life.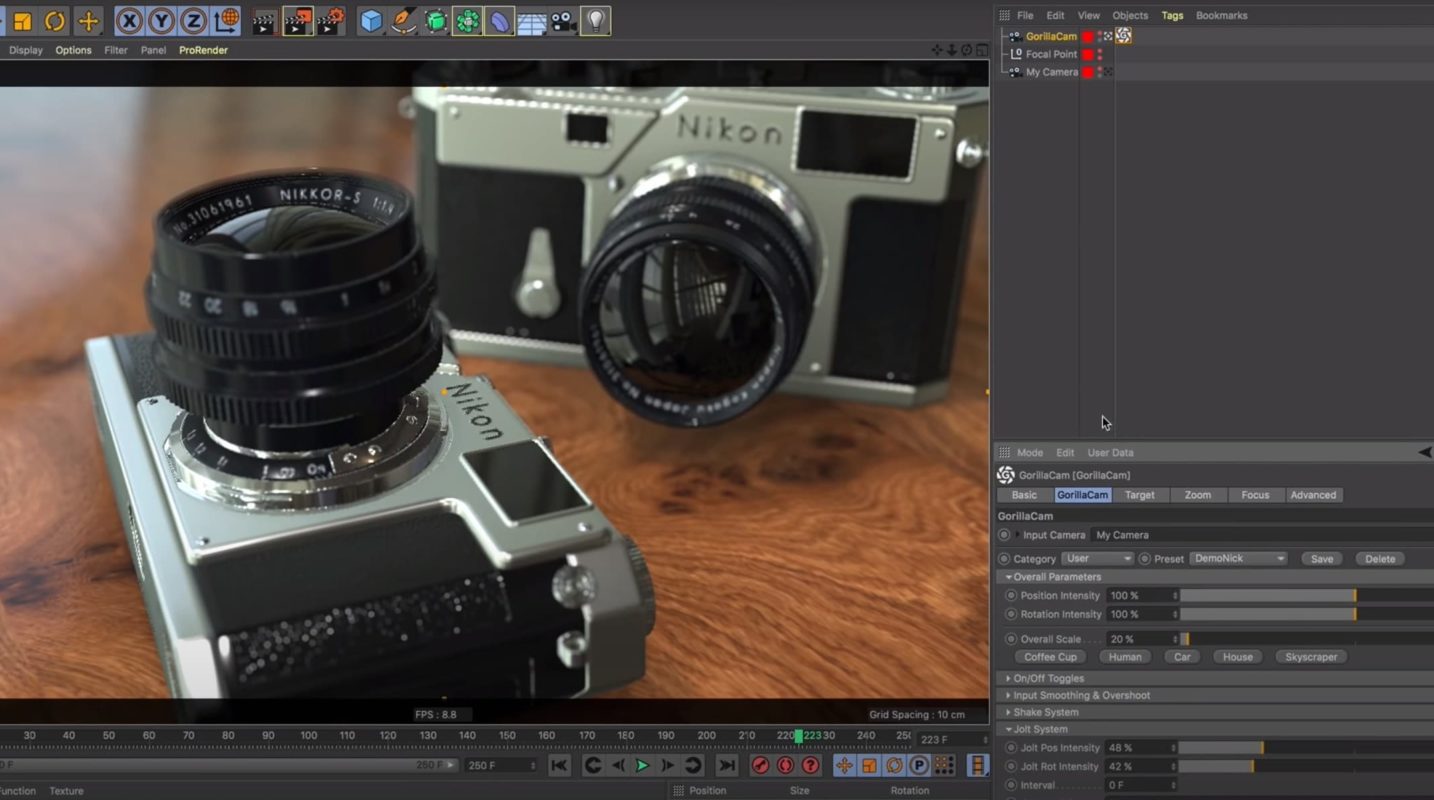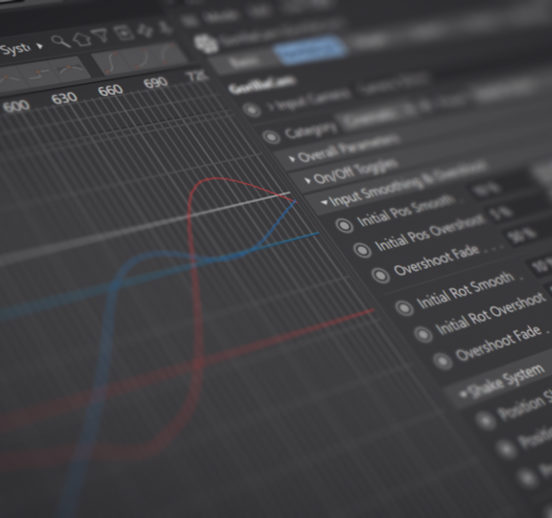 Camera Smoothing and Overshoot
Get a classic stabilizer look with GorillaCam smoothing, or simulate a large camera rig with overshoot.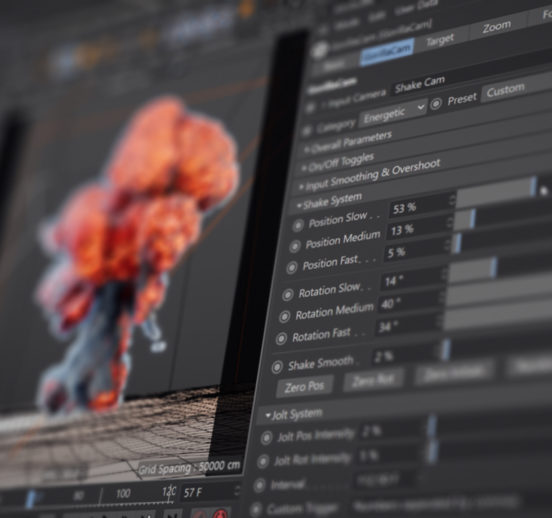 Shake System and Jolt
Natural camera shake with three different speeds in both position and rotation. Or time a specific shake using Jolt.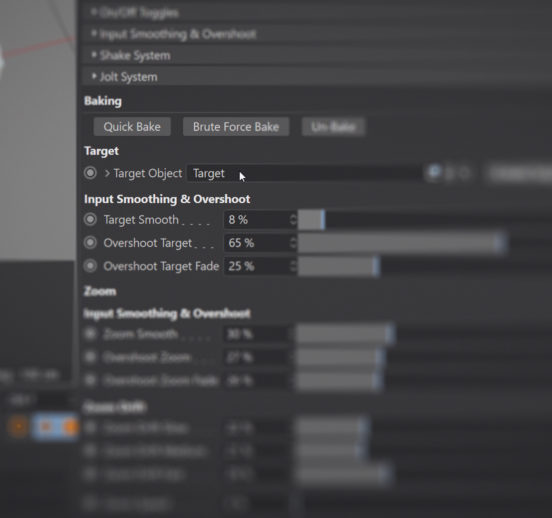 Target and Zoom
Follow objects around your scene with target and zoom. Combine with overshoot and shake to create cameras that feel less CG.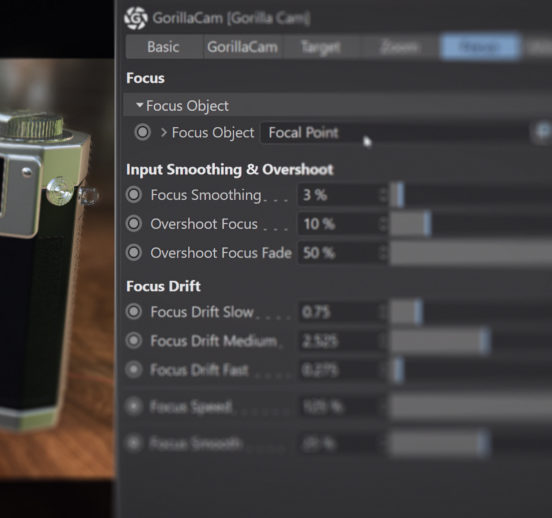 Focal Drift
Like a camera operator searching for proper focus, add an imperfect focal distance and tweak to get the look of changing focus.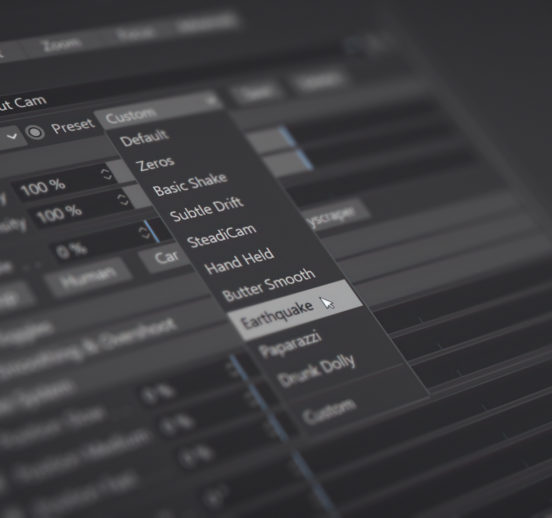 60 Camera Presets
Popular camera movements used in product shots, arch-viz walk-throughs, and classic film and television moves.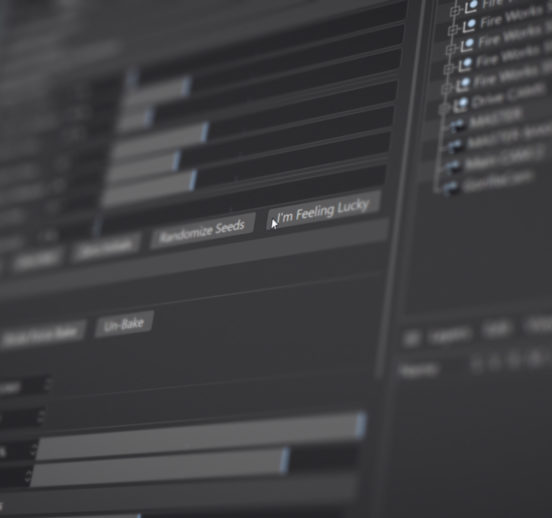 Add Random Movements
Don't know what move is right? Hit the Feeling Lucky button to generate random camera moves to preview dozens of looks.
The New Standard
"I cannot see myself going back to the standard Cinema 4D camera ever."
Features
GorillaCam shake system
60 camera presets
Feeling lucky random generator
Directable jolt
Camera target overshoot
Zoom shake
Simple scale
Simple swap
Three shake speeds
Simple sliders and
advanced controls
Multiple baking options
Compatibility
Cinema 4D R20+
Works with all C4D 3D cameras
Redshift Renderer
Arnold Renderer
Octane Renderer
Standard/Physical Renderer
Specs
Cinema 4D Plugin
96MB File Size
Single-user license
Save Time
Unlock your Creativity with Greyscalegorilla Plus: Streamline Workflows and Say Goodbye to Endless Asset Searches.
Complete Toolbox
Unleash Your 3D Potential with Greyscalegorilla Plus: Your All-in-One Toolkit for Instant Access to Thousands of Materials, HDRIs, Textures, 3D Models, and Plugins.
Budget Friendly
Choose Monthly or Save Big with an Annual membership. Instantly Access Our Full Suite of Tools and Stay Ahead with New Releases.
Exceptional Support
Our experienced customer support team is responsive, efficient, and committed to making sure you have everything you need to get your work done.
per month
$399 Billed Annually
BUY NOW
Save $369 when you pay annually!
Over 3,000 Materials, HDRIs, and other 3D Assets
All of our Time-Saving plugins for Cinema 4D
per month
BUY NOW
Only $64 to get started today!
Over 3,000 Materials, HDRIs, and other 3D Assets
All of our Time-Saving plugins for Cinema 4D