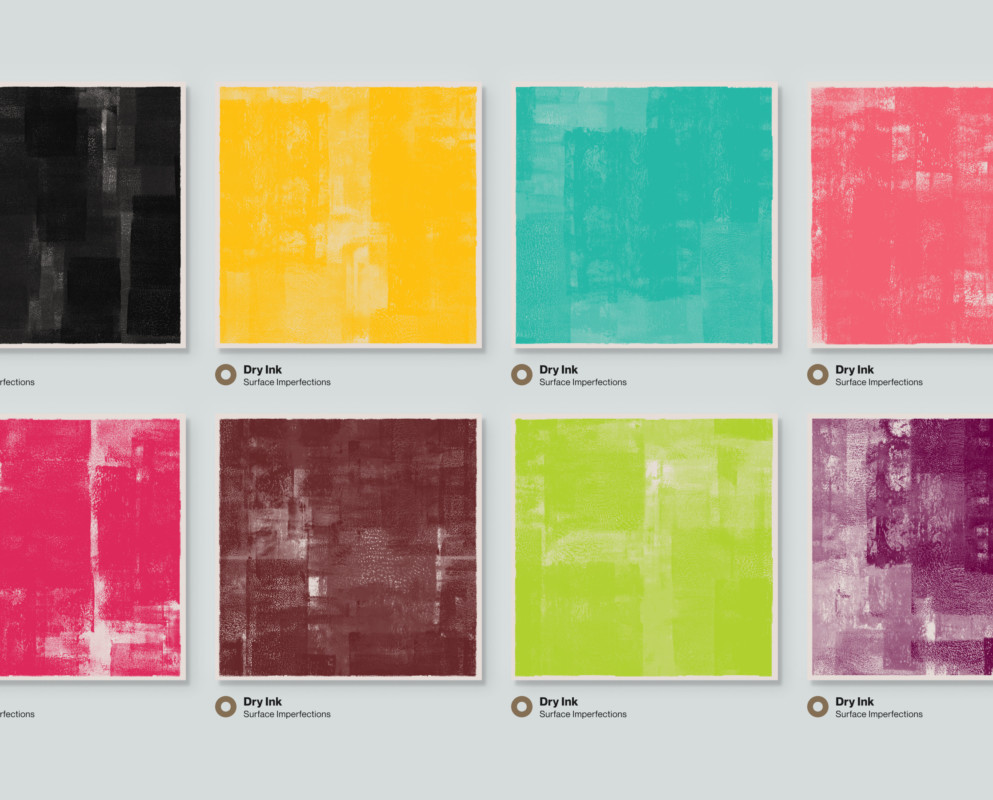 Plus Exclusive
Surface Imperfections
Dry Ink
50 high-resolution textures to get you some ink-redible renders in Cinema 4D. Install with a click using the Greyscalegorilla Plus Library.
Exclusively in Greyscalegorilla Plus.
Included with Plus Membership
Think Ink.
Add another layer of reality to your Cinema 4D renders. Imagine a thin coat of ink applied with a brayer to your printing surface. Imperfect. Perhaps a bit splotchy. But incredibly realistic. Get crafty. Get creative. Layer Dry Ink onto some of our Paper Materials or "ink" outside the box and use it someplace else!
COMPATIBLE WITH PHYSICAL, ARNOLD, OCTANE, AND REDSHIFT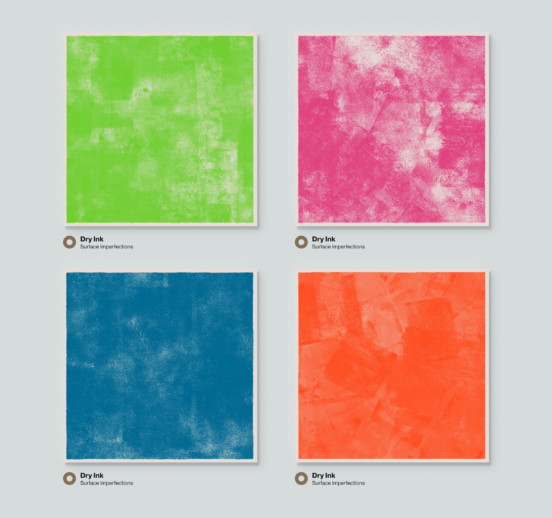 50 Dry Ink Maps
This collection includes 50 carefully hand-crafted dry ink maps. Ranging from thick and freshly rolled to ink that barely covers the surface. Use one or layer them up.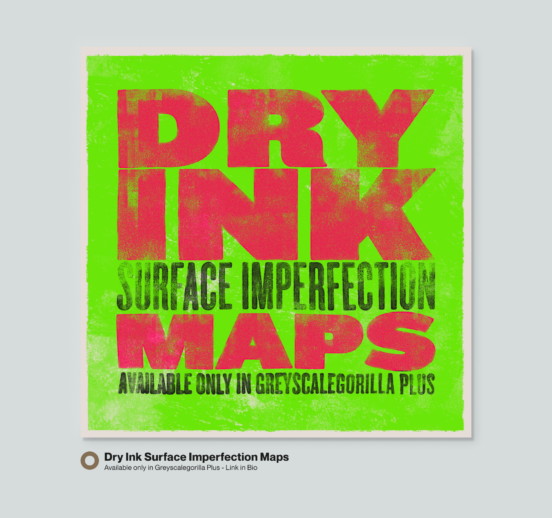 Brayers, Blocks, Sponges
These dry inks were created with the same real life tools used for applying ink in the printmaking process. Get realistic results with authentic applications from brayers, blocks, and sponges.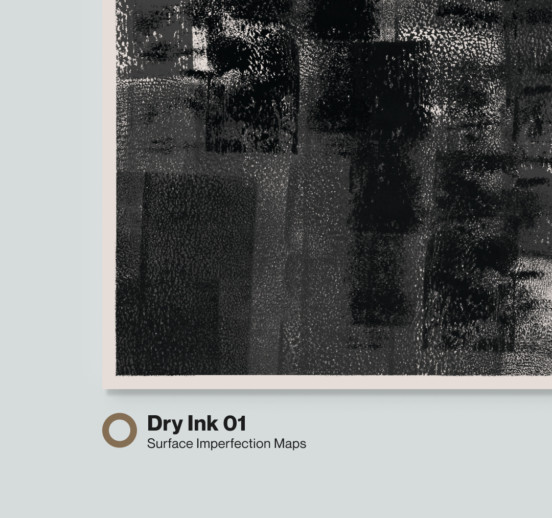 Pairs with Paper
Pairs perfectly with our Paper Materials Collection, giving you a hugely varied toolbox to play with (minus the inky mess).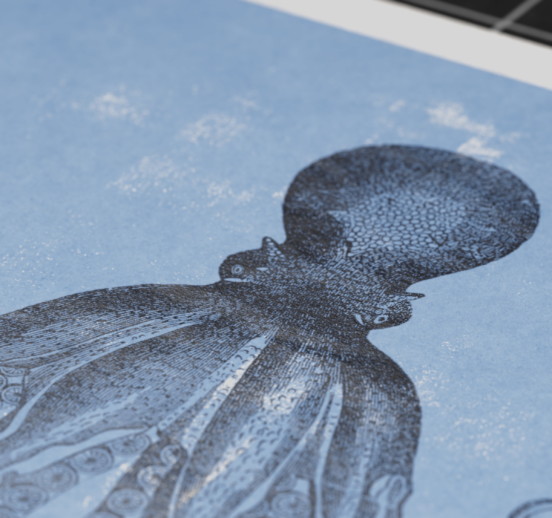 Create fine art prints in 3D
Imperfect is perfect when it comes to 3D. Add depth to images and make them look like they are truly printed on the paper, not just laid over top.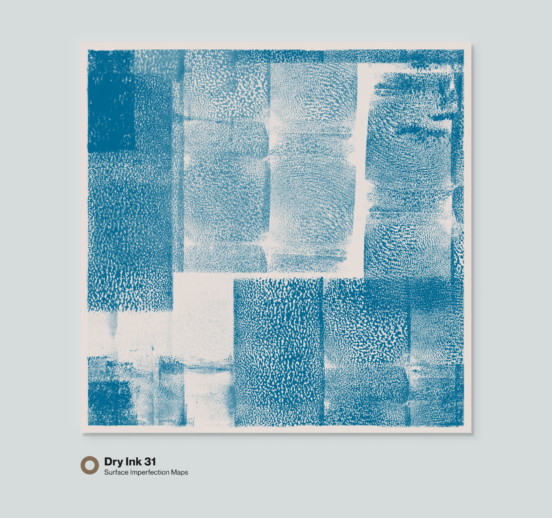 Go Streaking
Make your painted or inked surfaces look like they could use a few more sweeping coats.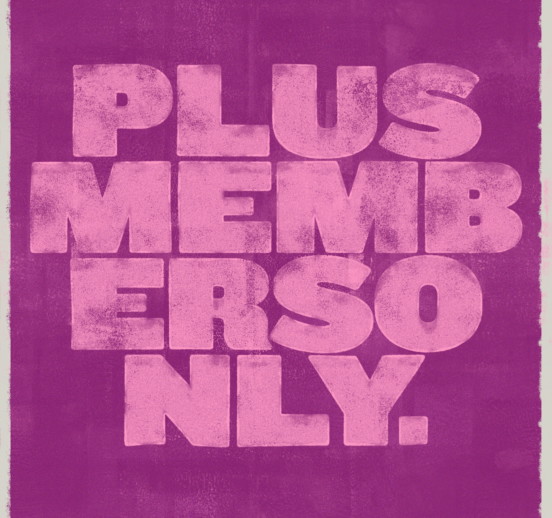 Make Bold Screen Prints
These Surface Imperfection maps can be used outside of Cinema 4D to breakup layers of color and type, creating the perfect digital screenprint.
Drag and drop over 200 Surface Imperfections (and counting)
Spend less time installing, more time creating. Get instant access to this pack and others through the Plus Library, exclusively for Plus members.
50 Tileable Black and White Texture Maps
Super Detailed, 4k Maps
Brayer patterns
Sponged patterns
Block patterns
Works with the Greyscalegorilla Plus Library
Save Time
Unlock your Creativity with Greyscalegorilla Plus: Streamline Workflows and Say Goodbye to Endless Asset Searches.
Complete Toolbox
Unleash Your 3D Potential with Greyscalegorilla Plus: Your All-in-One Toolkit for Instant Access to Thousands of Materials, HDRIs, Textures, 3D Models, and Plugins.
Budget Friendly
Choose Monthly or Save Big with an Annual membership. Instantly Access Our Full Suite of Tools and Stay Ahead with New Releases.
Exceptional Support
Our experienced customer support team is responsive, efficient, and committed to making sure you have everything you need to get your work done.
per month
$399 Billed Annually
BUY NOW
Save $369 when you pay annually!
Over 3,000 Materials, HDRIs, and other 3D Assets
All of our Time-Saving plugins for Cinema 4D
per month
BUY NOW
Only $64 to get started today!
Over 3,000 Materials, HDRIs, and other 3D Assets
All of our Time-Saving plugins for Cinema 4D