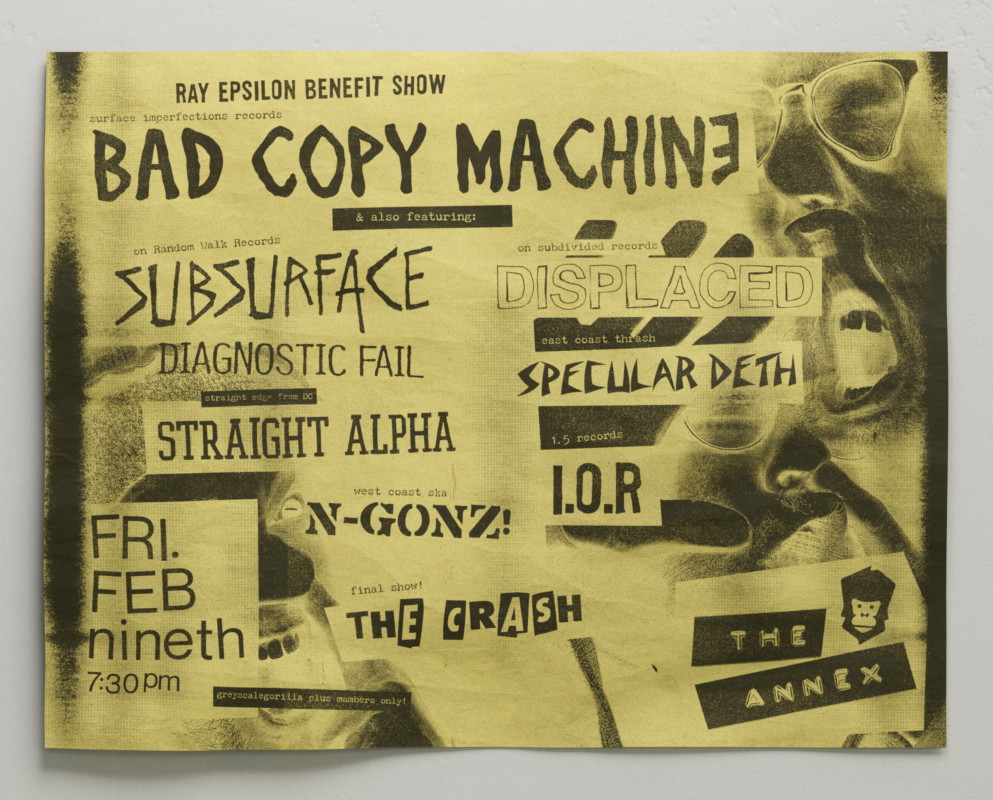 Plus Exclusive
Surface Imperfections
Copy Machine
10 high-resolution textures to add an authentic copier vibe to your renders. Use in Cinema 4D or any imaging program. Install with a click using the Greyscalegorilla Plus Library.
Exclusively in Greyscalegorilla Plus.
Included with Plus Membership
Stuck in a jam?
Is your paper render looking a little too perfect? Do you need to give it a realistic flaw? Use our Copy Machine Surface Imperfections to add damage to your image. From too much ink to too little. Streaks and Lines. Now you've got all the common copier problems covered.
COMPATIBLE WITH PHYSICAL, ARNOLD, OCTANE, AND REDSHIFT
1/10 - Copy Machine 01
2/10 - Copy Machine 02
3/10 - Copy Machine 03
4/10 - Copy Machine 04
5/10 - Copy Machine 05
6/10 - Copy Machine 06
7/10 - Copy Machine 07
8/10 - Copy Machine 08
9/10 - Copy Machine 09
10/10 - Copy Machine 10
10 Tileable Black and White Texture Maps
Super Detailed, 4k Maps
Light & heavy ink smears
Even & uneven coats
Cinema 4D R20+
Works with the Greyscalegorilla Plus Library
Save Time
Unlock your Creativity with Greyscalegorilla Plus: Streamline Workflows and Say Goodbye to Endless Asset Searches.
Complete Toolbox
Unleash Your 3D Potential with Greyscalegorilla Plus: Your All-in-One Toolkit for Instant Access to Thousands of Materials, HDRIs, Textures, 3D Models, and Plugins.
Budget Friendly
Choose Monthly or Save Big with an Annual membership. Instantly Access Our Full Suite of Tools and Stay Ahead with New Releases.
Exceptional Support
Our experienced customer support team is responsive, efficient, and committed to making sure you have everything you need to get your work done.
per month
$399 Billed Annually
BUY NOW
Save $369 when you pay annually!
Over 3,000 Materials, HDRIs, and other 3D Assets
All of our Time-Saving plugins for Cinema 4D
per month
BUY NOW
Only $64 to get started today!
Over 3,000 Materials, HDRIs, and other 3D Assets
All of our Time-Saving plugins for Cinema 4D