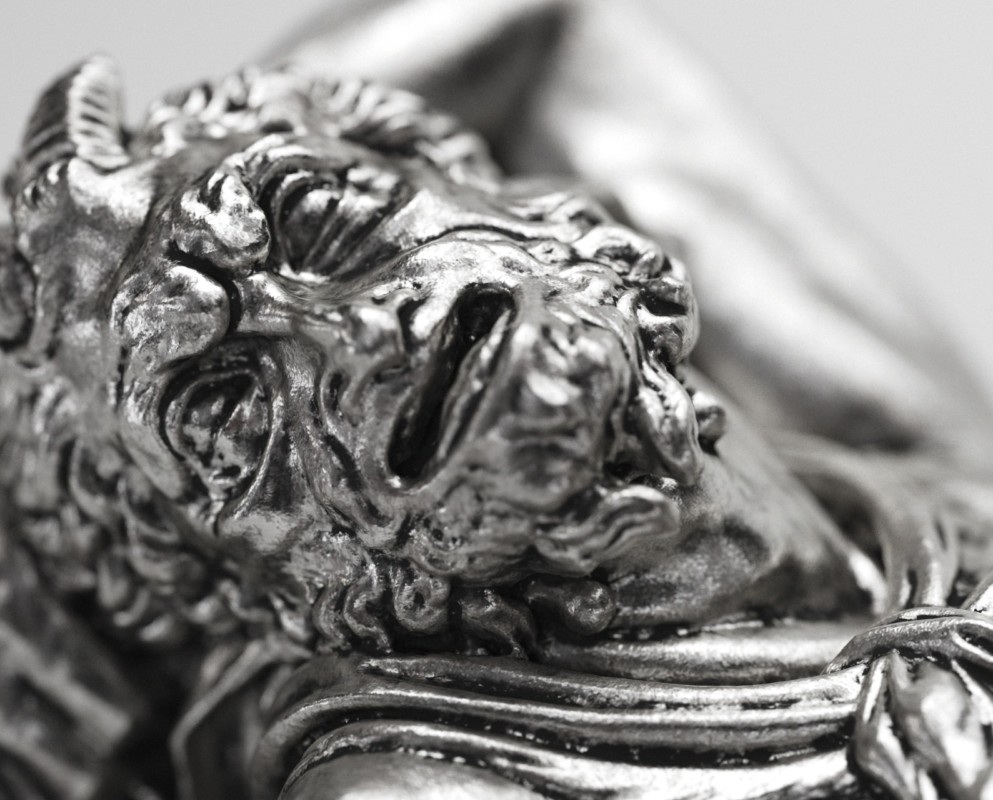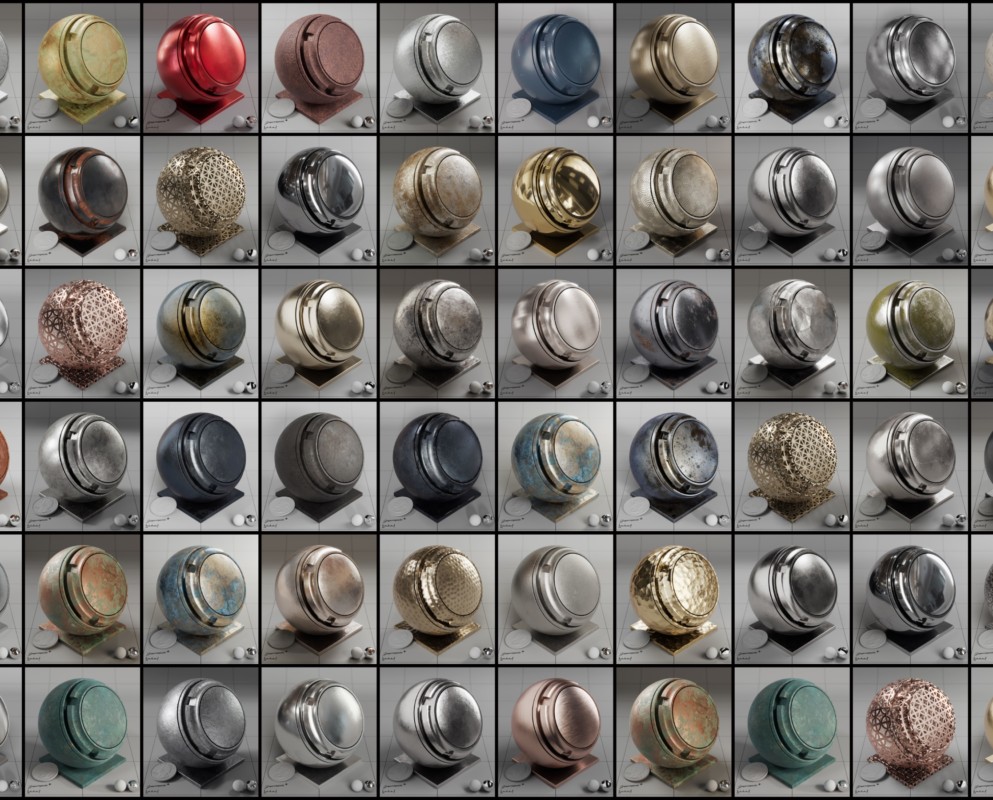 Plus Exclusive
Material Collection
Metal
Volume One
100 high quality materials encompassing a wide range of metals and metallic finishes. Compatible with Arnold, Octane, and Redshift in Cinema 4D. Install with a click through the Plus Library.
$199 value exclusive to Greyscalegorilla Plus members.
Included with Plus Membership
Render metals like never before
Materials are all in the details, and this collection won't disappoint, with subtle detail at every curve (literally). These Metals react to the curvature of your model, giving you dark nooks and crannies where dirt tends to gather. Greyscalegorilla Metals has more under the hood than your average metal.
COMPATIBLE WITH ARNOLD, OCTANE, AND REDSHIFT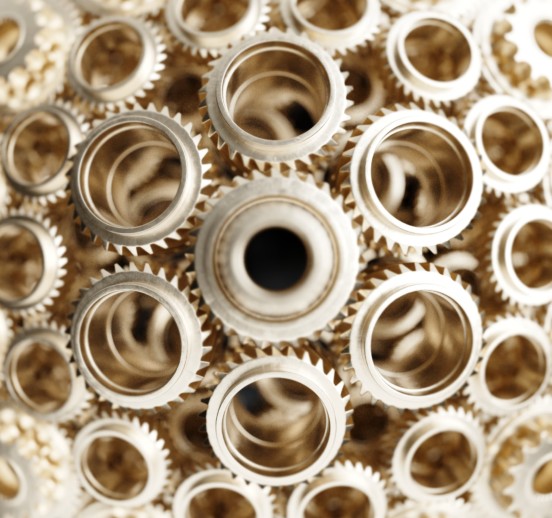 109 Metal Materials
Over 100 metals, ranging from shiny to rusty, and every shade in between.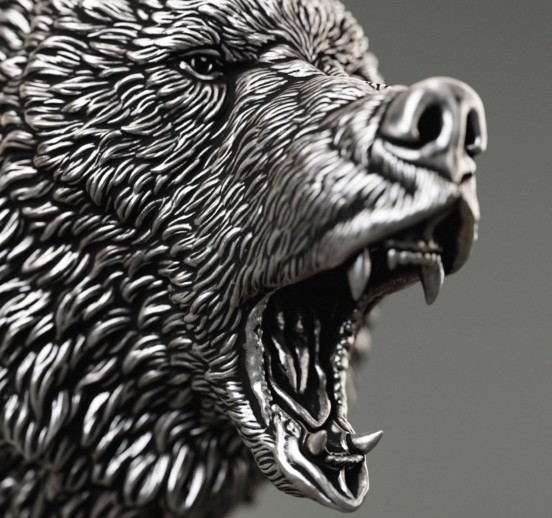 Customizable Curvature Maps
Many of these materials have custom curvature maps, allowing you to adjust the fine detailing in intricacies of your model.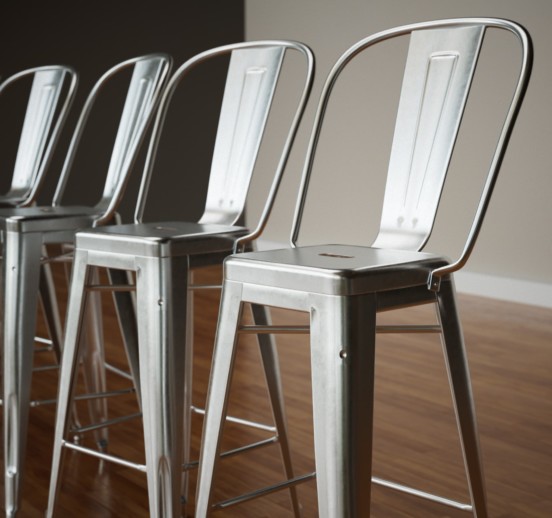 Pairs Perfectly with other Material Collections
Apply these with a click using our Plus Library. And then try out some more. Mix and Match with over 1,400 other materials available in Plus. Just drag, drop, and repeat.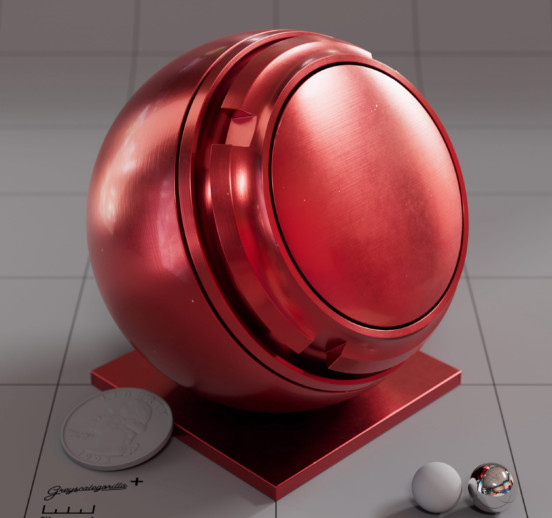 Brushed Metal Finishes
Get that perfect brushed anodized finish. Customize the color for your needs.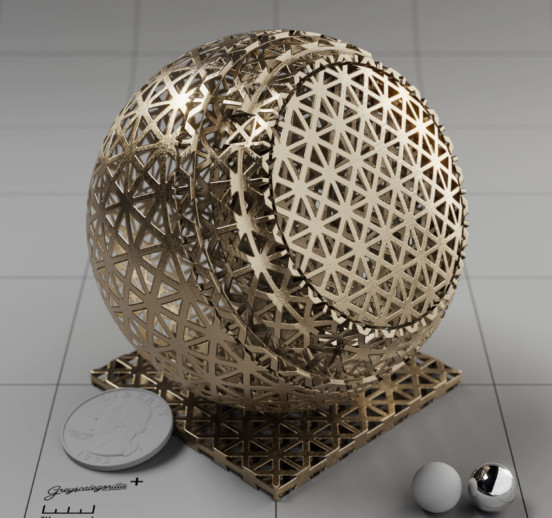 Patterned Metals
Add a touch of design to your metal with a variety of perforated looks. Create patterns, allow light to enter, or give things some ventilation.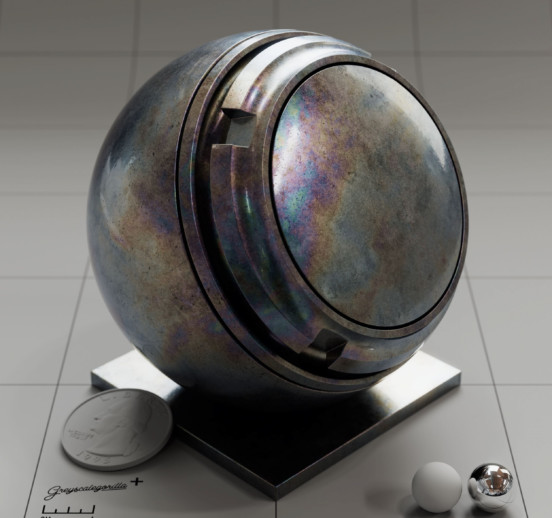 Oily and Dirty Metals
Oil stains are authentic…and messy. Keep your hands clean and use our dirty or oily metals to grunge up your models.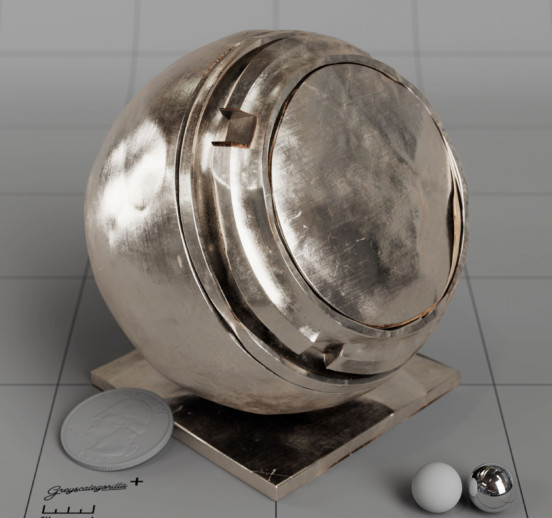 Dented metals
Beautifully dented metal surfaces at your fingertips. Whether it be a damaged look or beautifully hammered surfaces, you have options.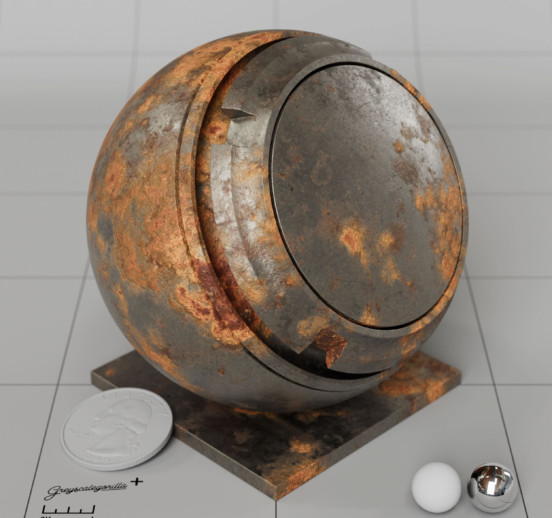 Corroded Metals
From light patinas to fully rusted, we have a range of corroded metals to age your model by a few years (or centuries.)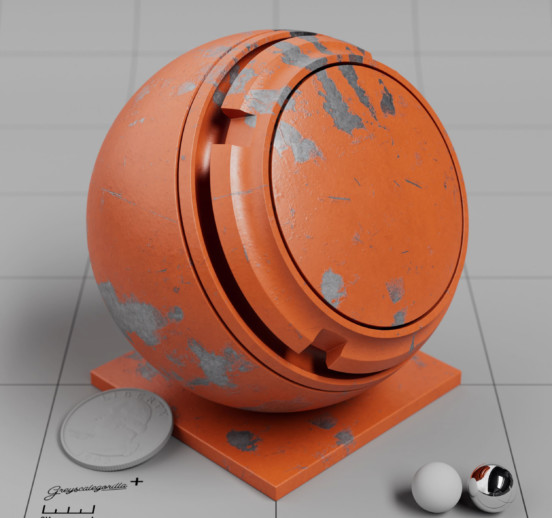 Painted Metals
If you need a nicely painted metal or one that was weathered the elements, we have you covered.
Drag and drop over 800 materials (and counting)
Spend less time installing, more time creating. Get instant access to this collection and others through the Plus Library, exclusively for Plus members.
Features
109 Drag-and-Drop Materials
Fully Assembled, Less Hassle
Brushed Finishes
Patterned Metals
Corroded Metals
Dented Metals
Oily Metals
Dirty Metals
Painted Metals
Curvature based maps
Fully Customizable
Works with the Greyscalegorilla Plus Library
Compatibility
Cinema 4D R20 +
Exclusive to Plus Library
Arnold 6.0+
Redshift 3.0.39+
Octane 2020.2.1+
Not compatible with Standard/Physical Renderer
Specs
Greyscalegorilla Plus Exclusive
Single-user license
Installed via the GSG Hub
Save Time
Unlock your Creativity with Greyscalegorilla Plus: Streamline Workflows and Say Goodbye to Endless Asset Searches.
Complete Toolbox
Unleash Your 3D Potential with Greyscalegorilla Plus: Your All-in-One Toolkit for Instant Access to Thousands of Materials, HDRIs, Textures, 3D Models, and Plugins.
Budget Friendly
Choose Monthly or Save Big with an Annual membership. Instantly Access Our Full Suite of Tools and Stay Ahead with New Releases.
Exceptional Support
Our experienced customer support team is responsive, efficient, and committed to making sure you have everything you need to get your work done.
per month
$399 Billed Annually
BUY NOW
Save $369 when you pay annually!
Over 3,000 Materials, HDRIs, and other 3D Assets
All of our Time-Saving plugins for Cinema 4D
per month
BUY NOW
Only $64 to get started today!
Over 3,000 Materials, HDRIs, and other 3D Assets
All of our Time-Saving plugins for Cinema 4D