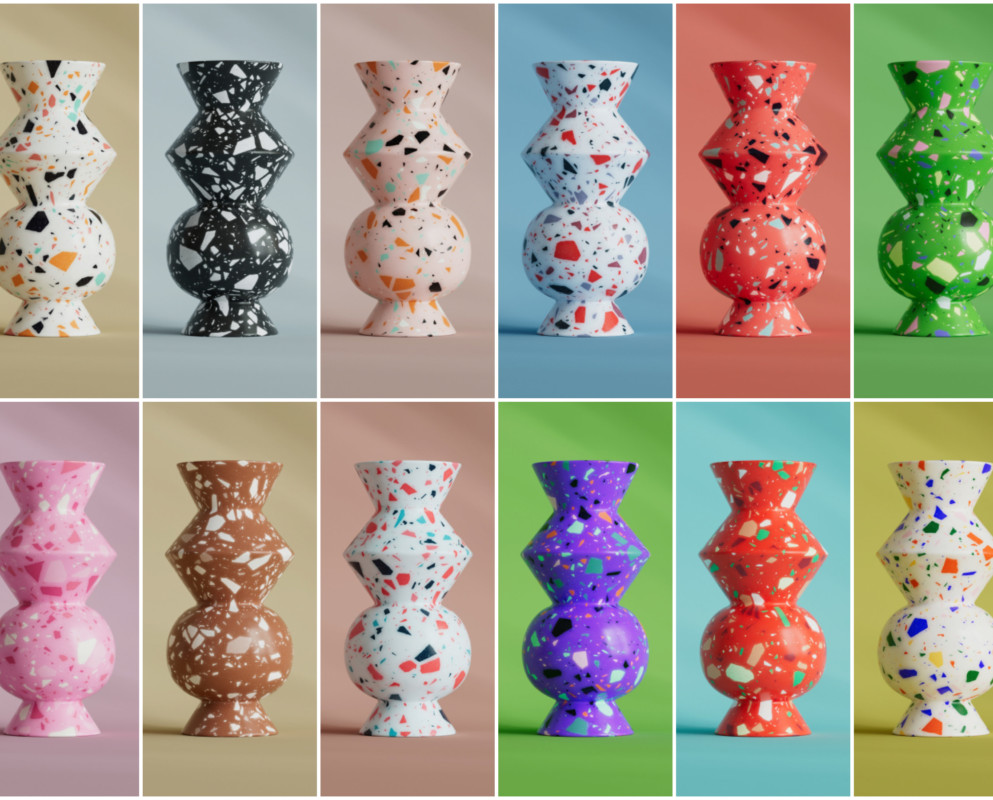 Plus Exclusive
Material Collection
Terrazzo
80 high quality bold terrazzo materials, using 40 distinct color combinations in both dense and subtle dispersions. Compatible with Arnold, Octane, and Redshift in Cinema 4D. Install with a click through the Plus Library.
Exclusively in Greyscalegorilla Plus.
Included with Plus Membership
Brighten up your digital decor
Add retro flair to your next C4D render with this popular design motif. Use Terrazzo on floors, walls, decorative items, inside, outside, (should we keep going?)  The chips of boldly colored resins make this collection versatile and fun.
COMPATIBLE WITH ARNOLD, OCTANE, AND REDSHIFT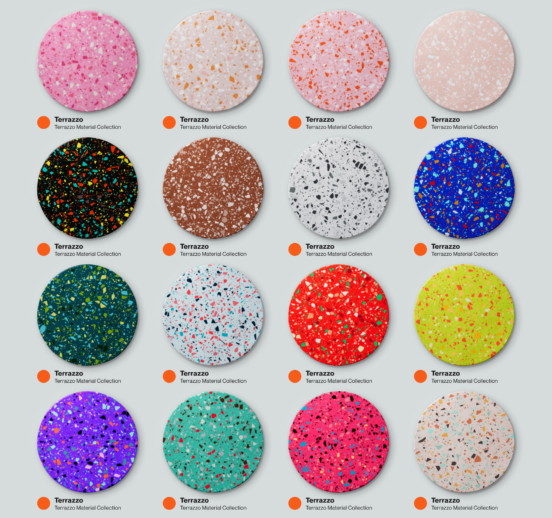 80 Terrazzo Materials
With over 40 color combinations, both in dense and subtle dispersions, this collection boasts 80 brilliantly colorful materials to brighten up your render.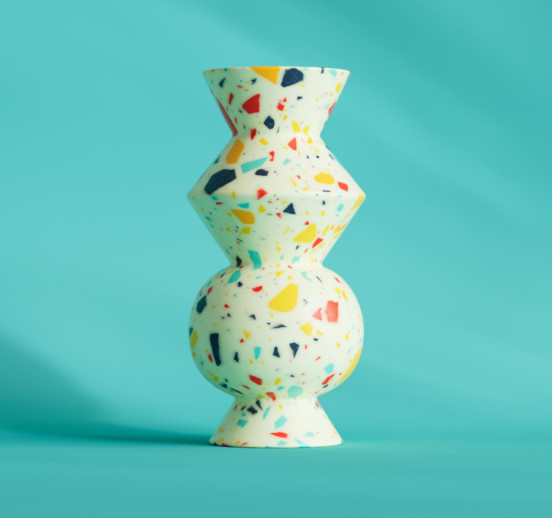 Bold Color Palettes
A bold range of colors, inspired by mid-century modern design.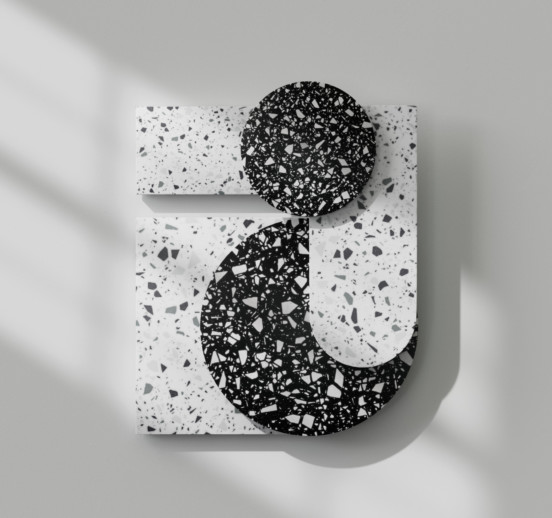 Neutral Color Palettes
This collection also includes some understated, neutral palettes for a more subtle look.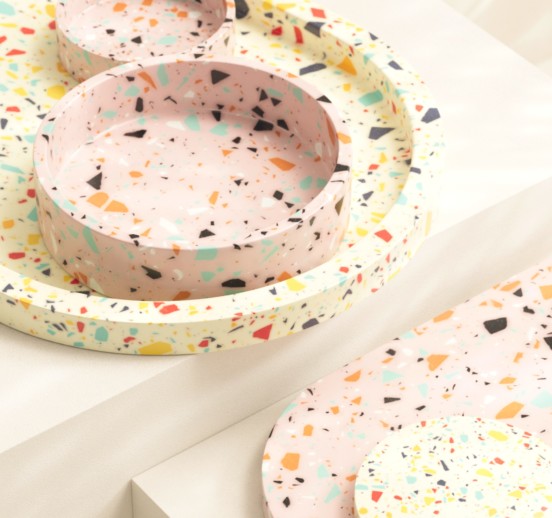 Plays well with Modern Surfaces
Try pairing one of the new Terrazzos with materials from our Modern Surfaces Material Collection. They work beautifully together.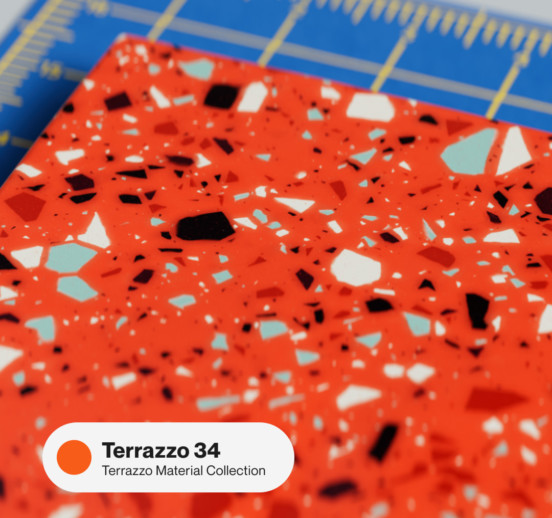 Ready for a detailed closeup
Your camera can get up close to our 4K textures without losing fidelity. Details like the variations of color chunks and how they sink into the resin, add incredible detail.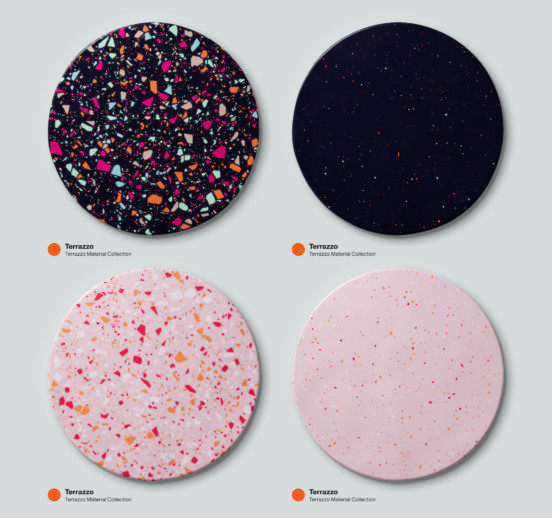 Dense or subtle
Customize your Terrazzo with loose or packed resin chips. Each colorway is provided in both a dense and subtle dispersion mode.
Drag and drop over 1,000 materials (and counting)
Spend less time installing, more time creating. Get instant access to this collection and others through the Plus Library, exclusively for Plus members.
80 Drag-and-Drop Materials
Fully Assembled, Less Hassle
Bold Color Palettes
Neutral Color Palettes
Dense and Sparse Dispersion
Works with the Greyscalegorilla Plus Library
Save Time
Unlock your Creativity with Greyscalegorilla Plus: Streamline Workflows and Say Goodbye to Endless Asset Searches.
Complete Toolbox
Unleash Your 3D Potential with Greyscalegorilla Plus: Your All-in-One Toolkit for Instant Access to Thousands of Materials, HDRIs, Textures, 3D Models, and Plugins.
Budget Friendly
Choose Monthly or Save Big with an Annual membership. Instantly Access Our Full Suite of Tools and Stay Ahead with New Releases.
Exceptional Support
Our experienced customer support team is responsive, efficient, and committed to making sure you have everything you need to get your work done.
per month
$399 Billed Annually
BUY NOW
Save $369 when you pay annually!
Over 3,000 Materials, HDRIs, and other 3D Assets
All of our Time-Saving plugins for Cinema 4D
per month
BUY NOW
Only $64 to get started today!
Over 3,000 Materials, HDRIs, and other 3D Assets
All of our Time-Saving plugins for Cinema 4D